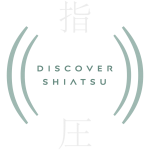 Hoe wordt shiatsu uitgevoerd?
Een shiatsu behandeling wordt gegeven op de grond,op een futon (een Japanse matras).Shiatsu wordt door de kleding heen gegeven (liefst katoenen kleding} . Het is verstandig om voor de behandeling niet te veel te eten en jezelf na de behandeling wat rust te gunnen. Tijdens de behandeling wordt er druk uitgeoefend op het lichaam met de duimen, handen, ellebogen en knieën. Iedere behandeling begint met het stellen van een diagnose ,door vragen te stellen naar de hoofdklacht en de eventuele bijkomende bijklachten. Een behandeling duurt ongeveer een uur.
It is wise not to eat too much before the treatment and to rest yourself after the treatment.
During the treatment, pressure is given on the body with the thumbs, hands, elbows or  knees. Every treatment starts with making a diagnosis, by asking questions about the main complaint and any additional side complaints.
A treatment lasts for about an hour.